In the hospitality industry, the kitchen is one of the major part of the business. Whether you are a new start up or looking to renovate, the design and the flow of the kitchen plays an important part. At ACES we are proud to have completed many fitouts projects that we help see through from the start of design to the complete functional restaurants, cafes etc.
Full Fitouts
With over a decade of experience, we have ongoing partnerships with builders, architectures, designers, plumbers, electricians, etc. to be able to provide high quality service to our client needs. If you are new to the industry, we have the industries expert to help guide you along your journey. We will work with you from scratch to completion.
Custom Stainless Steel
The biggest part of a efficient functional kitchen is work space. A busy kitchen can be very hectic and chaotic, and we know that sometimes existing products in the market might not suit your kitchen design or space, don't worry we have the solution. We have partner experts fabricators, that would be able to customise stainless steel products that suit your needs.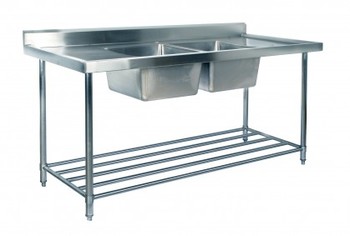 Custom Exhaust Canopy
As part of the kitchen, exhaust of a canopy is an important component to the whole kitchen. A good stainless-steel canopies effectively rid your kitchen of huge amounts of steam and countless odors that rise. From catering equipment to food preparation areas, whether you are a pizzeria, cafe, fish & chip shop or chinese takeaway, we know what sort of canopy would best suit your kitchen need. We have worked with various for restaurants and diners across Melbourne in customising exhaust canopy from start to installations. Exhaust canopies feature customized and durable stainless steel – designed to produce and last for years to come. A top-quality canopies for your business are built with high-end stainless steel that is highly resistant to erosion and common wear and tear.
For more information feel free to email us at sales@acesaus.com.au or give us a call 03 9761 1111.